How to Make Cannabis Oil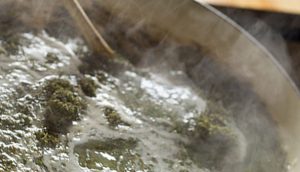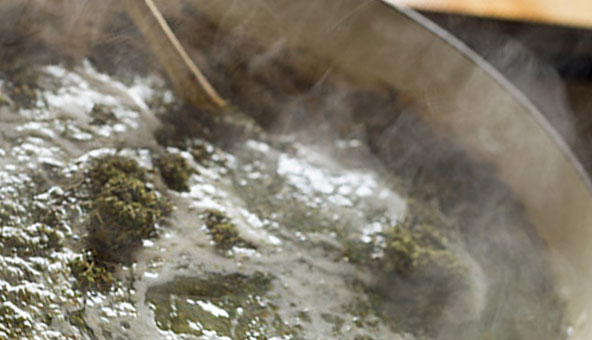 Author: DeGangsta
Preperation time: 5M
Cook Time: 2H
Total Time: 2H5M
Type: Oil
Recipe Ingredients: 1 cup cannabis buds (ground), 1 cup cooking oil (the variety of your choice)
Recipe Instructions: Heat oil prior to putting in cannabis. Once the oil is hot, you may start loading in the buds to simmer in the scalding hot oil. Stir regularly and watch for overflow in the pot.
Keywords: cannabis, marijuana, cannabis oil, weed oil, marijuana oil
We review the basics of how to make cannabis oil at home, using the quick step-by-step recipe described below.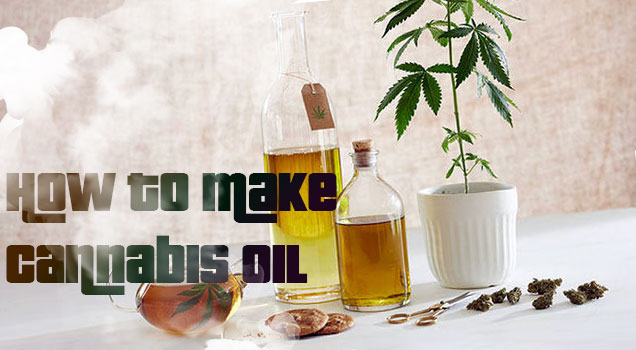 Introduction
Cannabis edibles are a popular medication medical marijuana users in many legal areas of the world. The carcinogens related to combustion can be avoided by ingesting the cannabis, rather than smoking it. By infusing cannabis with oil, the oil can be added to a wide range of edibles to benefit from the effects.
Cannabis-infused eating is a different experience than smoking, especially when THC potent cannabis oil is used. The potency of homemade cannabis oil is hard to judge. Small doses may be sampled to test for potency before application. The effects of cannabis oil often last longer, feel stronger, however they may take more time to kick in.
Cannabis oil is a luxurious addition to the kitchen, seeing that it can easily be used for baking sweet edible cakes, weed brownies, candies, salad dressings, stir-frys, and anything else you can cook up.
What kind of Oil do I Need to Make Cannabis Oil?
The oil base can be any edible oil you desire. Want coconut cannabis oil? Simmer cannabis in coconut oil. How about hemp oil? Same deal. And peanut oil, ect.? Yes you could even use animal fats such as bacon grease if you desired. Even avocado oil is being used. The most popular cannabis oils are made from hemp oil and coconut oil.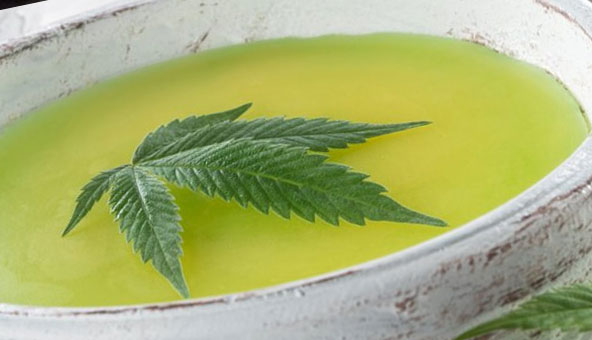 Cannabis Cooking Oil Recipe by Degan W.
Ingredients:
1 cup cannabis buds (ground)
1 cup cooking oil (the variety of your choice)
Tools needed:
Grinder (a suitable grinder for tearing up the buds to a fine consistency)
Cooking pot ( pot, pan, slow cooker, double-boiler etc.)
Strainer or cheesecloth (to filter out the cannabis material with)
Preparation Time: 5 minutes
Cook Time: 2 hours or more
Instructions
Step 1 – Prepare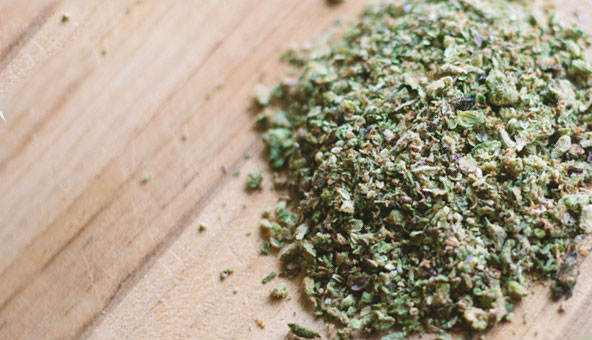 First step is to prepare the cannabis buds. Simply grind up the cannabis buds with the grinder. You may even use a knife in desperate circumstances. The objective is to grind the bud a fine enough consistency to allow for full utilization of the cannabinoids present during extraction (cooking). However, too fine of a grind may slip though the filter used and create a silty residue in the cannabis oil.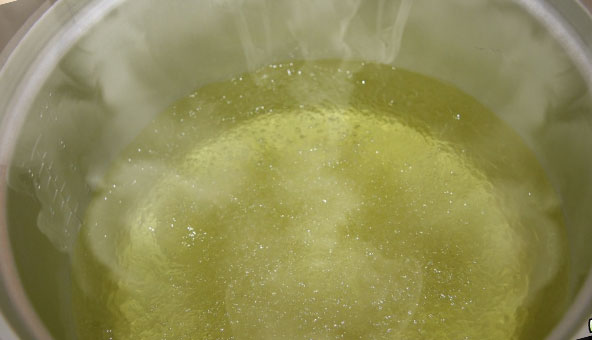 Step 2 – Cook
Secondly, preheat the cooking oil before adding cannabis to it. Once the oil is scalding hot, put together the cannabis and cooking oil and cannabis in the pot, pan, ect. you are using to cook in and start cooking.
Infusion of the cannabis compounds (cannabinoids) is happening as we are cooking the oil and weed together. In order to get a more potent batch, additional cannabis may be added.
The color of the oil mixture will likely change to a dark shade of green or even black. It is perfectly normal for this to happen, and shows that the mixture is infused successfully!
Step 3 – Simmer Down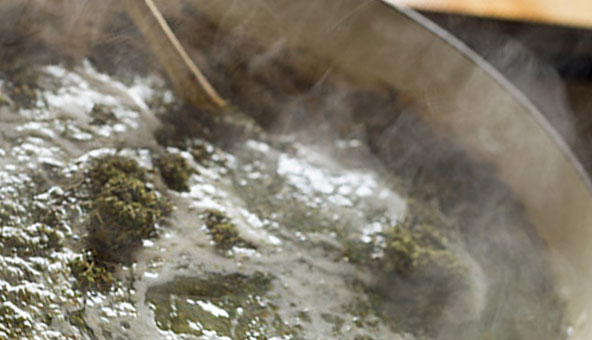 Thridly, wait. Fine cannabis cooking takes a few hours, which is why a device such as a slow cooker or double-boiler is handy for making cannabis oil with. At least 2 hours of simmering is recommended. Some go for as long as even 8 hours! Slow cooking methods promote THC activation (decarboxylation), essential for medical marijuana users who benefit from the compound.
Step 4 – Use Cannabis Oil
Finally, after the cooking process is completed, turn off the stove and enjoy your homemade cannabis oil. Use a strainer to catch the cannabis material as you do not want those in your oil. Most oil's shelf life is at least two months, and can be extended with refrigeration.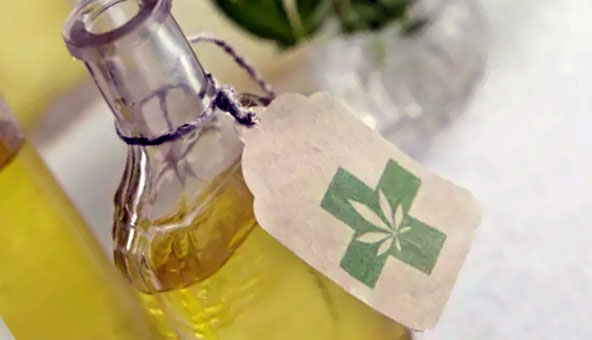 Your new homemade cannabis oil can be used in a multitude of ways. Weed brownies taste delicious when cooked with cannabis coconut oil. Or try an ethnic stir fry with cannabis-infused olive oil. Whether it's sweet desserts, savory bhaang, or potent edibles, there are plenty of great recipes for cooking with cannabis oil.
Last tips about making cannabis oil:
Make sure never to exceed cooking oil temperatures of 250°F for true slow cooking. You want to avoid scalding the cannabis for best results.
A small amount of water may be needed during cooking to prevent scalding. Be certain the oil is hot before adding the marijuana.
When it comes to cooking speed, slower is better, some people even go for as long as 8 hours in a double-boiler on low. Saucepan batches are simmered for roughly 3 hours, comparatively.